Plug & Service
Simplification: that's the key to the new VDO Service tool from Continental.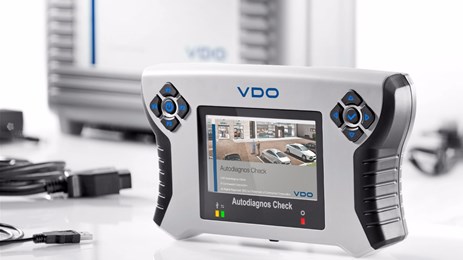 The Autodiagnos Check service unit reflects many years of experience in the field of vehicle diagnostics. The result is a rapid access to vehicle systems that works on its own. With one unit that guides its user step by step towards solving the problem. That can do more than previous service tools. And that's easy and efficient to operate: simply plug & play.
Registration
Before starting up the unit, you must register. The software will then activate you automatically.
It takes only a few minutes. Just click on the download link and follow the instructions.